Are you looking for a vegan alternative for your bags and accessories? I think Saborka is your perfect choice! They are made from Piñatex®, a new sustainable material made from pineapple leaf fibre. 
What it is Piñatex®?
In the 90ies the Spanish entrepreneur Carmen Hijosa shocked by the impact of leather industry on the environment, started searching more sustainable alternatives to leather. From her research is born Piñatex and Ananas Anam, the company that produces this innovative natural textile made from waste pineapple leaf fibre, now Certified B Corporation®.
Piñatex® is a natural, sustainably-sourced, cruelty free material. For the production of this material are used the pineapple leaf fibers, waste from the pineapple agricultural in the Philippines. Usually they use to burn them, but now with the production of Piñatex this waste canoe transformed in new opportunities for the local community, creating new jobs.
No extra water, pesticides or land is needed to create the base of Piñatex and farmers can generate an additional income. The final steps of the production, like pigmentation, finish and  waterproofing armada in Italy and Spain.
The colors used to dye the fabric are GOTS approved and the resins for the coating are REACH approved (requirements for companies to protect health of humans and the environment when creating chemicals – EU regulation).
I had the occasion to touch with my hands the Piñatex® material thanks to the collaboration I made with Saborka, a small brand based in Vienna. 
All their bags and accessorize are handmade in a little home studio in Vienna. During the production  they also try to keep as many of the fabric scraps that are left over during the production process to minimize waste.
Most of their bags are made from Piñatex and most of smaller products, like cosmetic bags and keychains are 90% made from regular faux leather (70% made from dead-stock faux leather).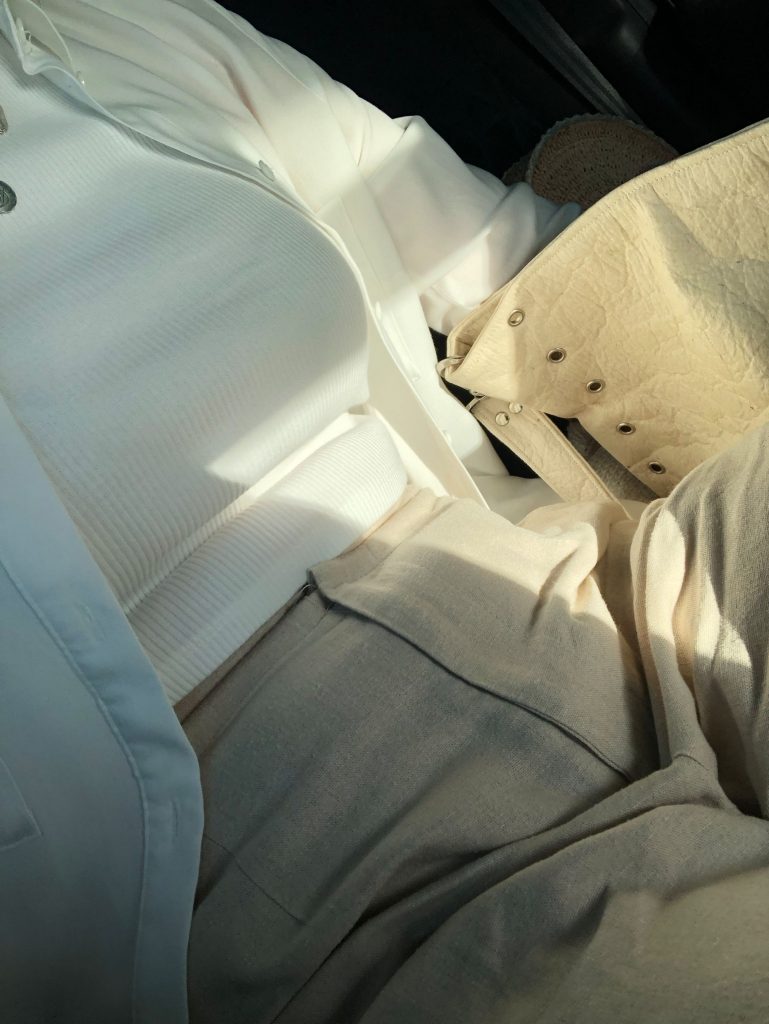 I choose the Harper bag in white, because I love the little imperfection you can see in the material, these makes it more natural and original. I felt in love with the design and I have to say that's perfect for everyday looks. The double clip closure and the adjustable strip makes it really comfortable. All the seams are perfect, you can see that there is great attention to detail and love for their work. The interiors are in gauze, soft but resistant and there is also a pocket with a zip and a hook for the keys, so it is easy to find them immediately.
Since I started wearing it I have received a lot of compliments right away. 
If you are looking for a cruelty free alternative to animal skin bags or simply a more sustainable bag, I recommend Saborka because their products are really great and the minimal design will give you the opportunity to wear them for years and years without going out of style.
If you want to know more about the Piñatex® or shop Saborka bags